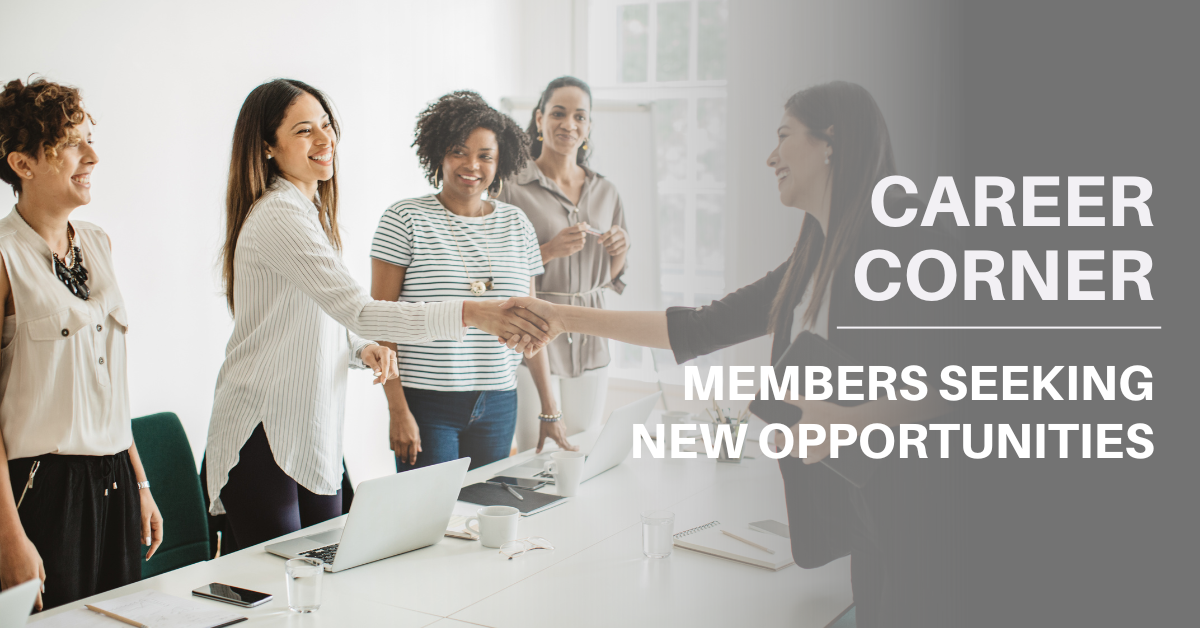 WE Members Seeking New Opportunities
Click on the descriptions below to view resume. If interested in an applicant, contact the Career Corner Team for more information.
Contact the Career Corner Team
Resume #1
Professional with over 15 years of diverse experience within the electronics, service, publishing, and luxury goods industries. Recognized for expertise in relationship selling and management.
Resume #2
Creative, results-oriented sales professional with a 20-year record of successful sales, sales leadership, and inventory management experience. Signature strengths include leveraging opportunities in a CRM sales model, creating a consultative selling environment, networking, using developmental coaching to continually raise the bar for the sales staff, presentation, and organizational skills.