Member Highlight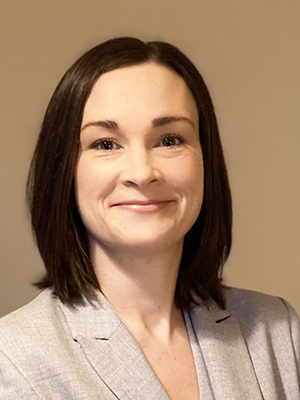 APRIL MEMBER HIGHLIGHT
Ruth Gray
Arrow Electronics
Key Account Manager

How did you get started working in the electronics industry?
I began my career twelve years ago in Internal Sales at Cinch Connectors. I studied Journalism and French, so I never envisioned a career in electronics. Now I can't imagine working in a different industry. I just love being part of something that is at the forefront of technology and has the power to change the world. I also feel fortunate to have held roles for both manufacturers and distributors that have allowed me to travel and meet incredible people.

How did you get involved with WE?
I heard about WE on LinkedIn, loved what the women in the US were doing and felt that we were crying out for something like this in Europe. After a little nudge from my mentor, I reached out to Amy Keller and offered to lead the first European Chapter. Jackie and I have been working closely on expanding in Europe ever since.   

Tell us what a chapter meeting in your area is like.
The chapter meetings in Europe have all been virtual so far. They are vibrant, inspirational, and powerful! The feedback from the community in Europe has been amazing and I can't wait to meet all the remarkable women in person. For now though, I'm just grateful for the glimmer of sunshine in such a challenging year.

Let us get to know you better, tell us 3 things about you we might not know.
I speak French and was lucky enough to live in Paris and study at the Université de Versailles. I have adored spending time in France throughout my career.

I have a gorgeous 4-year-old son who is the reason for everything I do.

I love live music and festivals, so I can't wait to dance in a crowd again.

What would you say to someone who was considering joining WE?
Do it! I have been able to proactively network with women in our industry more effectively whilst being locked in the house than ever before. The leadership training has challenged my way of thinking and I now have a great female mentor. Most importantly, I feel part of a community. What more could you want?

Do you have a favorite quote that inspires you?
"Well-behaved women rarely make history.." — Eleanor Roosevelt



---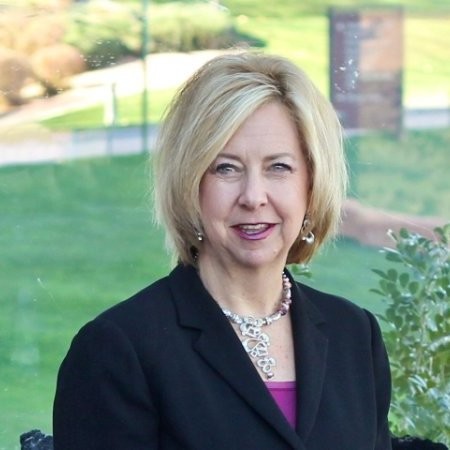 MARCH MEMBER HIGHLIGHT
Jani Duffy
Western Regional Manager
Ohmite

How did you get started working in the electronics industry?
I started my career working for Bell Industries, a distributor located in Scottsdale, AZ.  Since this time, I have successfully completed the Electronic Industry Trifecta!  I have had the opportunity to work for a manufacturer's rep, a distributor and a manufacturer throughout my journey in the industry.  I have held various positions such as Field Sales, Regional Sales Manager, Sales and Marketing Manager and Distribution Manager.  Throughout these various positions, I have gained a tremendous amount of experience in every aspect of the industry that allows me to understand how the trifecta organizations work successfully together to bring new technologies to market.


How did you get involved with WE?
One of my Reps, Julie Carr from The MacInnis Group, told me about WE and invited me to attend the 1st leadership conference in San Diego.  Unfortunately, I was unable to attend the conference but became very interested and soon joined the organization.  Since then, WE has been such a blessing in my life both professionally and personally. Holly Good asked me to start the Arizona chapter in 2018.  Since that time, I have attended every leadership conference and am now a member of the Women in Electronics Chapter Council and Membership Recruitment Committee.

Tell us what a chapter meeting in your area is like.
When we could be together as a group, we would meet at a local establishment or in a conference room at someone's office.  It was a great opportunity to meet the local women leaders in our industry and share our experiences together.  Debbie Martin and I incorporated a theme into each meeting and had some fun giveaways for the attendees.  

Since the start of CV19, our meetings have transitioned to virtual regional chapter meetings.  During these call, we incorporate breakout rooms so we can share our thoughts and ideas which allows for a smaller group to have meaningful conversations.  Virtually or in person, the chapter meetings are a great way to meet amazing women in the industry.

Let us get to know you better, tell us 3 things about you we might not know.
I would like to attend every PGA golf tournament in the US and each course that hosts the British Open. I love walking golf courses and watching the pros play.  One of my favorite experiences was attending the British Open at St. Andrews with my husband, mom and dad.

I was on the drama team and sang in the Swing Choir in high school.  I competed and won awards and performed in several plays and musicals.

I ran in the first Pat Tillman race in Tempe, AZ in 2005 with only 5,000 people.  Today, close to 30,000 people run in the race.  The race is 4.2 miles because Pat wore number 42 on his jersey.  The race finishes on the 42 yard line at Arizona States Sun Devil football stadium.  I admire Pat for his courage and never give up attitude.

What would you say to someone who was considering joining WE?
The time to join is NOW. The leadership development and networking are so important whatever stage you are in your career.  With so many of us working virtually, being a part of the Women in Electronics organization has really helped me with my professional and personal growth during this time.   Staying connected and learning from the leaders in our industry through podcasts, regional chapter meetings and trainings has been fundamental in my career development.  

I would encourage anyone that is not a member to join for 1 month and check all the great resources that Women in Electronics has to offer you.     

Do you have a favorite quote that inspires you?
"For success, attitude is equally as important as ability." — Walter Scott



---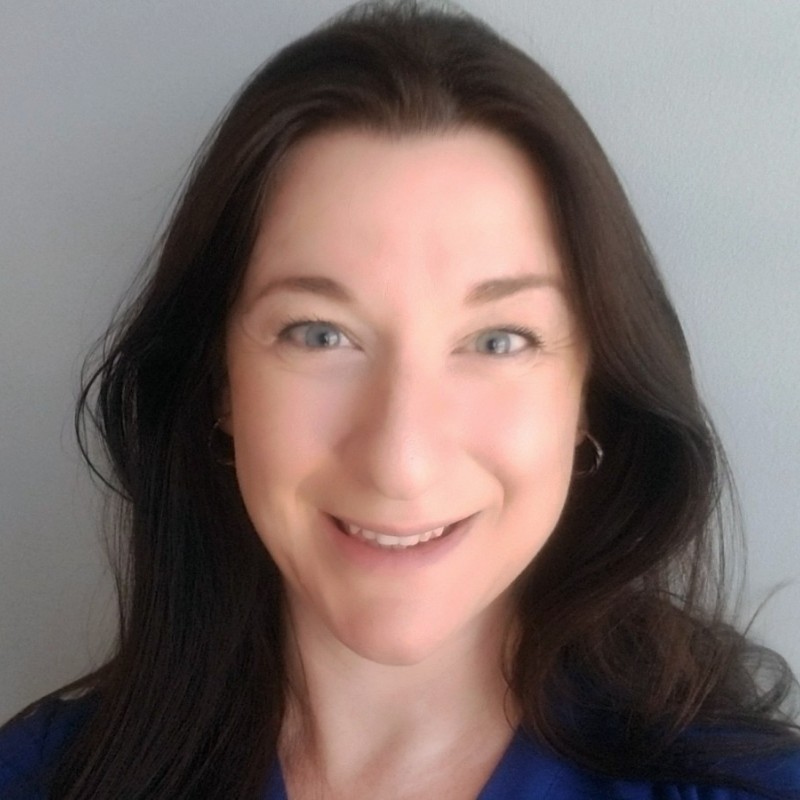 FEBRUARY MEMBER HIGHLIGHT
Neda Simeonova
Communications Director
Electronics Representatives Association

How did you get started working in the electronics industry?
I joined the electronics industry in 2015 after accepting a Communications Director role at the Electronics Representatives Association. My first introduction to ERA was through Tess Hill who had devoted more than 50 years to the association and the industry. Tess had been trying to retire for a few years and naturally, it took hiring three people to fill her shoes. Five years later, I continue to be influenced and inspired by her can-do attitude.  
How did you get involved with WE?
I believe I am very fortunate to have joined the industry at a time when there are more women than ever in the electronics field, and especially women who are committed to reversing the stereotype that women don't support other women. I first became aware of WE through posts in my LinkedIn feed and other industry news sources. Naturally, I wanted to find out more about an organization that is dedicated to supporting women through mentorship and training. In addition, ERA is committed to building relationships with other industry associations so that we can serve our members better. ERA CEO Walter Tobin encouraged me to join WE in 2020 and I am thrilled to be learning more about the organization and its initiatives.
Tell us what a chapter meeting in your area is like.
As a recent WE member I have just started looking at attending some of the local WE chapter meetings. I would love to take advantage of these meetings in the months ahead and connect with industry peers.
Let us get to know you better, tell us 3 things about you we might not know.
I was born in Bulgaria, traveled extensively in my childhood and eventually moved to the US to pursue a degree in Journalism. I love cooking to unwind. I would choose mountains over the beach any day — one of the few downsides of living in Chicago.
What would you say to someone who was considering joining WE?
At a time when it is harder than ever to stay connected, form new connections, get inspired, be creative and most importantly, remain hopeful and resilient, joining WE is a great way to collaborate with other industry professionals and join a community that is dedicated to supporting and developing the women leaders of tomorrow.
Do you have a favorite quote that inspires you?
"The desire to reach for the stars is ambitious. The desire to reach hearts is wise."
― Maya Angelou
---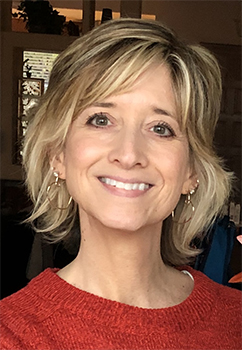 JANUARY MEMBER HIGHLIGHT
Debbie Martin
Marketing Communications Manager
TDK Electronics Inc.
How did you get started working in the electronics industry?
I started out in the electronics industry in 1998 when I first moved to Arizona, where I worked for a Japanese switch manufacturer whose US office was located in Scottsdale.  At the time it was just a temporary job but it quickly blossomed into my career in marketing communications.

How did you get involved with WE?
I got involved with WE as a co-chapter lead with my colleague Jani Duffy.  We share the same goal in wanting the organization to grow and succeed. There are a lot of manufacturers, distributors, reps and customers in the greater Phoenix area and we want to share the WE story with everyone.  I feel like I have been searching for an organization like Women in Electronics most of my career, so when I learned about the organization, I didn't hesitate to jump in and volunteer my time.

Let us get to know you better, tell us 3 things about you we might not know.
I love to clean, sounds strange but using my Dyson while listening to music brings me joy. The other day, I noticed our town was doing some road maintenance and they were using a very large, truck-size industrial vacuum to clean out the cracks, I was quite intrigued…lol.

I love to work-out every day, I feel like if I don't have at least one sore muscle than I must not be working out hard enough.  

And last but MOST important is that I'm blessed beyond the moon and stars with a beautiful family! A husband of almost 28 years, and two beautiful, healthy kids, Kailee and Nicholas!

What would you say to someone who was considering joining WE?
Don't hesitate!  It's an absolutely life changing opportunity. There are so many amazing people you will meet who are all inspiring.  The monthly trainings are always spot-on in helping become a better person and a better leader.  But don't sit on the sideline, get involved.  Volunteer in some small or big way with the organization, it isn't until you get out of your comfort zone that you start to grow and advance your career.  WE has significantly helped me develop more self-confidence and to realize that I bring value to my company.

Do you have a favorite quote that inspires you?
"Life isn't about waiting for the storm to pass. It's about learning to dance in the rain."
Vivian Greene

---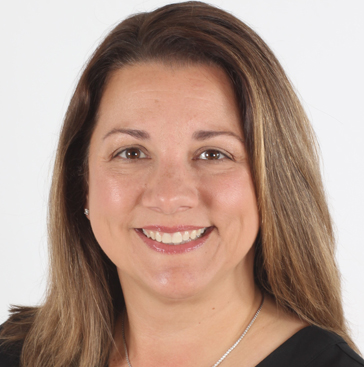 NOVEMBER MEMBER HIGHLIGHT
Holly Good
National Distribution Manager, Cornell Dubilier Electronics, Inc.
I started my career in the electronics industry as a receptionist at a distributor branch office. Almost 30 years later, I have completed the electronics industry trifecta working in distribution, for a manufacturer's representative, and for the past 9 years for Cornell Dubilier, a capacitor manufacturer.  Over the course of my career I have worked in inside and outside sales, sales operations, product management and various leadership positions.  The variety of work experiences I have had has been beneficial in my current role as National Distributor Sales Manager because I gained a great understanding of how all of the pieces in our industry fit together.

I got started with WE when I was invited to attend the first WE Conference and haven't looked back.  I have met some fantastic women from all over the world and without WE our paths probably would not have crossed. It's really been a tremendous blessing and I'm happy that I'm able to be involved with WE and give back to the industry that I've built my career in.

I love that we are able to have virtual chapter meetings now, because I can hop on a different one each quarter and get to interact with different members from all over the country.  When we are able to gather in person, I normally attend the New England chapter events.  Earlier this year WE had an in person event where we had professional head shots taken so we could update our LinkedIn profiles. It was a lot of fun and a great time meeting other members.  Because I travel with my job, I've also been able to attend chapter meetings in Minnesota and Fort Worth, Texas!

        Here are 3 things about you me that you might not know:
I really don't like to drive.  I'd much rather be a passenger and I can't wait for fully autonomous vehicles to be more mainstream.
My favorite sport to watch is ice hockey, but I can't ice skate at all.
My dream job would be to be a QVC host ‐ shopping and talking, it's a win win!

I would encourage everyone to join, no matter what stage of your career you are in, there is something here for you.  I continue to refine my skills and learn new things. I've met new people and made some lasting friendships as a result of WE.

My favorite quote is from Amy Cuddy;  "Tiny tweaks can lead to big changes".  I've had this written on a sticky note in  my office for years.  I apply it to all facets in my life. It reminds me that if I understand what I want to achieve and make small changes along the way, I will get to where I want to be.
---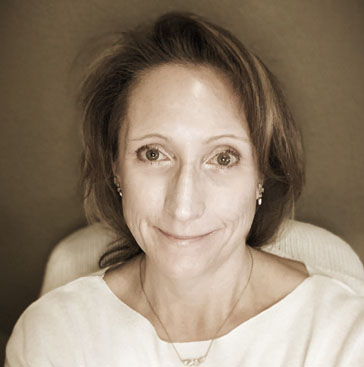 OCTOBER MEMBER HIGHLIGHT
Tamara Geoffrion
Sales Operations Manager, Arrow Electronics Global Supply Chain Services 

 I started in the electronics industry as an administrative assistant at Future Electronics and a few years later moved into a sales role at Arrow Electronics.  At that time I really started to learn about our dynamic industry and fell in love with the fast paced, ever changing world of electronics distribution.  Overall I've been in the electronics industry for 20 years in a variety of roles and have enjoyed all that I have experienced in my career.
A colleague at work mentioned WE to me as it was first starting up in 2018.  She knew I was interested in growing and learning professionally and recommended becoming a member of WE due to its resources and reach across the industry.   I not only joined WE but also took on a leadership role by becoming the lead for our local chapter in Denver, CO and more recently become a member of the WE Council. Being involved in WE has been a valuable experience for me and has also provided me with a wealth of tools and resources that have given me the courage to take my career to the next level.  My expanded role in the WE council has provided additional opportunities to work with other WE Chapters across the country to share best practices and continue grow our community of women leaders in the industry.  I'm honored to be part of a forward looking organization of women supporting other women as we navigate our career journeys.
This quote inspires me because it reminds me to slow down and enjoy each moment life brings us.
"Life is not measured by the number of breaths we take, but by the moments that take our breath away" ~Maya Angelou